Recordings
Rock it on the Bone, 2014
This is  a collection of some of our favorite fiddle tunes from the last few years.
It was recorded at Casita Guzmán by Stephen Schauer and RJ Russell. We'd like to say thanks to the Guzmans,
to Susan Michaels, caller extraordinaire, and to all of YOU dancers! Viva la squarevolucíon!
Album Artwork by Angelina "Sweet Angel" Elise.
Released 18 April 2014
Engineered by Stephen Schauer.
Mixed by RJ Russel and Stephen Schauer at Soft Power Los Angeles.
++++++++++++++++
Click on here to be taken to CDbaby.com where you may preview and buy the CD!
Tar River, 2010
Click on the underlined titles to sample tracks:
Citico/Single Girl/Fort Smith Breakdown/The Parting Hand/Tar River/Oh Those Tombs/Black Jack Grove/He Said If You Love Me, Feed My Sheep/Old Cheat Mountain/Satan, Your Kingdom Must Come Down/Pretty Little Girl With Her Hair All Down Behind/There's A  Beautiful City Called Heaven/Free State Hornpipe/Peckerwood
******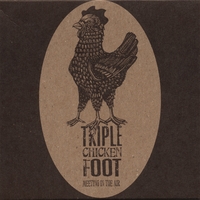 Meeting in the Air, 2006
Calinda/That's My Rabbit/Meeting in the Air/Suzanna Gal/Fly Around My Pretty Little Miss/Frankie & Johnny/Nobody's Hard Up But Me/Lost Soul/Cotton Picker/Beautiful Brown Eyes/Lay My Burden Down/I-5 Stomp/Will You Miss Me When I'm Gone/Old Plank Road/Look Down That Lonesome Road
Click on the image to be taken to CDbaby.com where you may preview and buy the CD!